Flutter & Firebase Masterclass
(COMPLETE PACKAGE)
Learn about Firebase Auth, Cloud Firestore, Cloud Functions, Stripe payments, and much more by building a full-stack Flutter eCommerce app on iOS, Android, and web.
What's Included


→ 10 modules, totaling 12 hours of video
→ Lifetime Access
→ Bonus Articles
→ Full Source Code
→ Premium Support
→ English Subtitles
→ Completion Certificate
→ 30 Day Money Back Guarantee





Course Overview

If you need a backend for your Flutter app, Firebase is the most obvious choice.
Firebase makes it easy to authenticate users, write data to a remote database, and run server-side code securely. And you get scalability and great performance out of the box, without breaking the bank.
But once you start building large apps, things get complicated and you may ask yourself:
→ Do I have the right architecture in place?
→ Am I structuring my data correctly?
→ How can I run complex queries?
→ Are my security rules correct?
→ How to handle errors?
→ Will I get a massive Firebase bill and go bankrupt?
In other words - how do you know if you're doing it right?
Sure, you could spend countless hours pouring over the docs, watching tutorials, and learning by trial and error to see what works. What's what I did and it was worthwhile - but the journey was long and challenging.
Instead, I want to speed up the process for you by packaging up all my Firebase knowledge and experience into this course.
It's time to learn Firebase
This in-depth course will teach you how to create real-world apps with Flutter & Firebase.
To get started, we'll build a simple full-stack app to get you rolling with the basics. This will cover Firebase Auth, Cloud Firestore, basic security rules, and the latest Firebase UI packages.
Then, we'll go deep and build a complex eCommerce application, complete with backend integration using Cloud Functions and 3rd party integrations like Stripe and Algolia.
Along the way, we'll cover topics such as using the Firebase and FlutterFire CLIs, authentication flows, role-based authorization, data modeling and CRUD operations with Cloud Firestore, queries, indexes, pagination, offline support, image uploads with Firebase Storage, working with the Firebase Local Emulator, using Cloud Functions with TypeScript, working with the Firestore Admin SDK, Firebase cost analysis and optimization, and deployment via Firebase Hosting.
The bottom line?
You'll get all the knowledge and skills needed to build real-world apps with Flutter and Firebase, and make the most of what Firebase has to offer. 🔥
I spent over 600 hours making this a high-quality course and I'm confident you'll get a lot of value out of it.
But the only way to find out if this course is right for you is on the inside, not on the outside. So you get on the inside and see if it's true and valuable to you. Then, if it is, that's when you decide to keep it.
But if you're not happy with it, for any reason, you can reach out within 30 days of purchase to get a full refund. All you have to do is go to

[email protected]

and tell me "gimme my money back" and you got it, and in short order. My response time is usually 24 hours.
Who is this course for?
This is an intermediate to advanced-level course about Flutter & Firebase, and you need to be already familiar with Dart, Flutter, GoRouter, and Riverpod to make the most of it.
We'll start by building a simple full-stack app so you'll get comfortable with the basics even if you never used Firebase before.
Then, I'll give you a detailed walkthrough of the complete eCommerce app that was covered in the Flutter Foundations course. And we'll turn it into a full-stack app, using the Firebase Dart packages on the frontend, and Cloud Functions with TypeScript on the backend.
When adding new features, I'll include most of the UI code beforehand so we can focus on what matters most: learning Firebase.
While this is not strictly required, I recommend you take the Flutter Foundations course before proceeding to this one (you'll be able to purchase both courses together on the checkout page if you wish).



Frequently Asked Questions


How long is the course?
The course will include 10+ hours of in-depth video, focusing on quality content and code.
Is the course up to date?
Yes, the course will be fully updated to the latest versions of Flutter and Firebase.
I'll continue to keep it up to date in the future.
Will this course cover all the Firebase products?
Firebase is a big platform that includes many different services to build, release, and monitor your apps. And it would be hard to cover them all in a single course.
So here's a list of topics that are currently not planned for this course:
Firebase Remote Config
Firebase Dynamic Links
Firebase Cloud Messaging
OAuth providers (Google, Apple, Facebook etc.) and advanced authentication features
I will, however, cover some of these topics in future articles or courses.
Will you cover any backends other than Firebase?
This is not currently planned, though I may create additional courses for other backends in the future.
We will design the Flutter codebase with good separation of concerns, making it easier to adopt a different backend if desired.
Will this course cover server-side Dart?
No. We will write Cloud Functions in TypeScript.
If and when official Dart support is added to Firebase Cloud Functions, I'll update the course to reflect that.
What about payment providers other than Stripe?
Stripe and RevenueCat are the only payment processors with good support for Flutter on iOS, Android, and web.
Since we'll build an eCommerce app to sell physical products, Stripe is the ideal choice.
I may cover other payments providers as part of separate courses in the future.
What if I get stuck? Can I ask questions?
Yes. The course includes premium support on Slack and I aim to answer all questions within 24 hours.
What is my teaching style?
My courses are very practical, clear, and concise - just like all the tutorials on my YouTube channel. I always explain what we're going to build and why, and then how. You'll leave this course with a deeper understanding of how things work and will be able to apply this knowledge to your own apps.
What if I don't like the course?
The course comes with a 30 day money back guarantee. If you're not happy with the course, for any reason, you can reach out and I'll issue a full refund.
Will I get a completion certificate?
Sure do! Once you complete the course this will be issued to you automatically.
I have another question!
Sure - email me at [email protected] and I'll reply within 48 hours.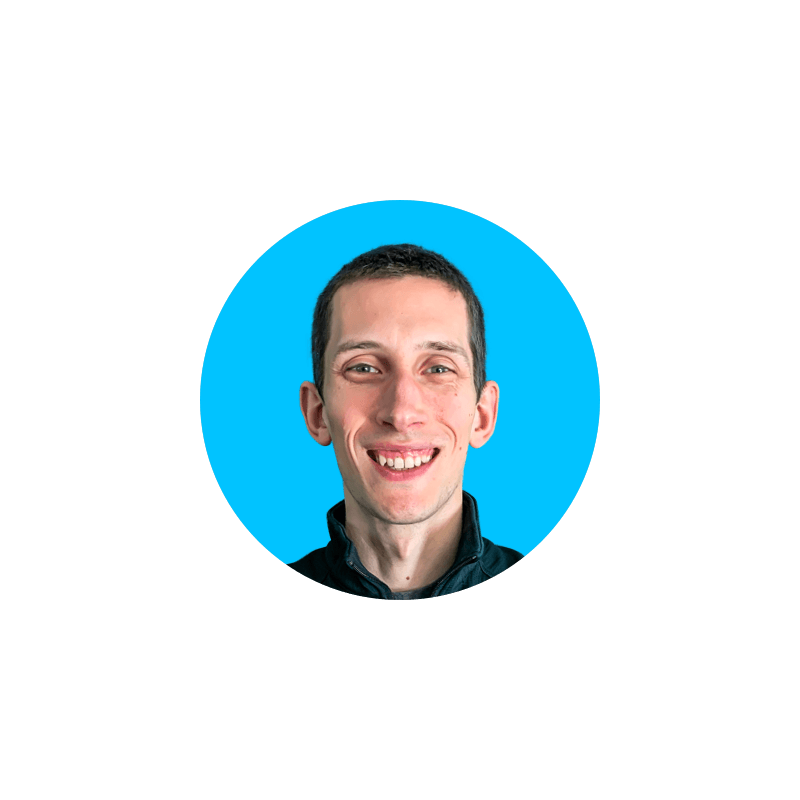 About Me
My name is Andrea, I'm a Flutter GDE and I've been writing code professionally for over 12 years. I've been a mobile app developer since 2012, working for startups, agencies, and big companies.
With my Flutter tutorials and courses, I've helped thousands of students become better developers.
I know what it takes to become a great Flutter developer. I can't wait to share this course with you and help you fast-track your learning.