Join "Code With Andrea" on Slack
By joining this course you have taken a great step towards becoming a better developer.
And before you get started, I want you to know that you are not alone.
In fact, you are welcome to join "Code With Andrea" on Slack, a community with nearly 1,000 other developers (including myself) who are learning new things and progressing in their Flutter journey.
By joining this community, you'll be able to ask questions about the course content, as well as anything else Flutter related.
By joining Code With Andrea on Slack you can:
Introduce yourself
Ask questions and get instructor support
Get help with exercises
Meet other students from around the world
Answer questions and learn from other students
To join, please click on this link. Then you'll be able to browse all the channels, and find the right one for this course: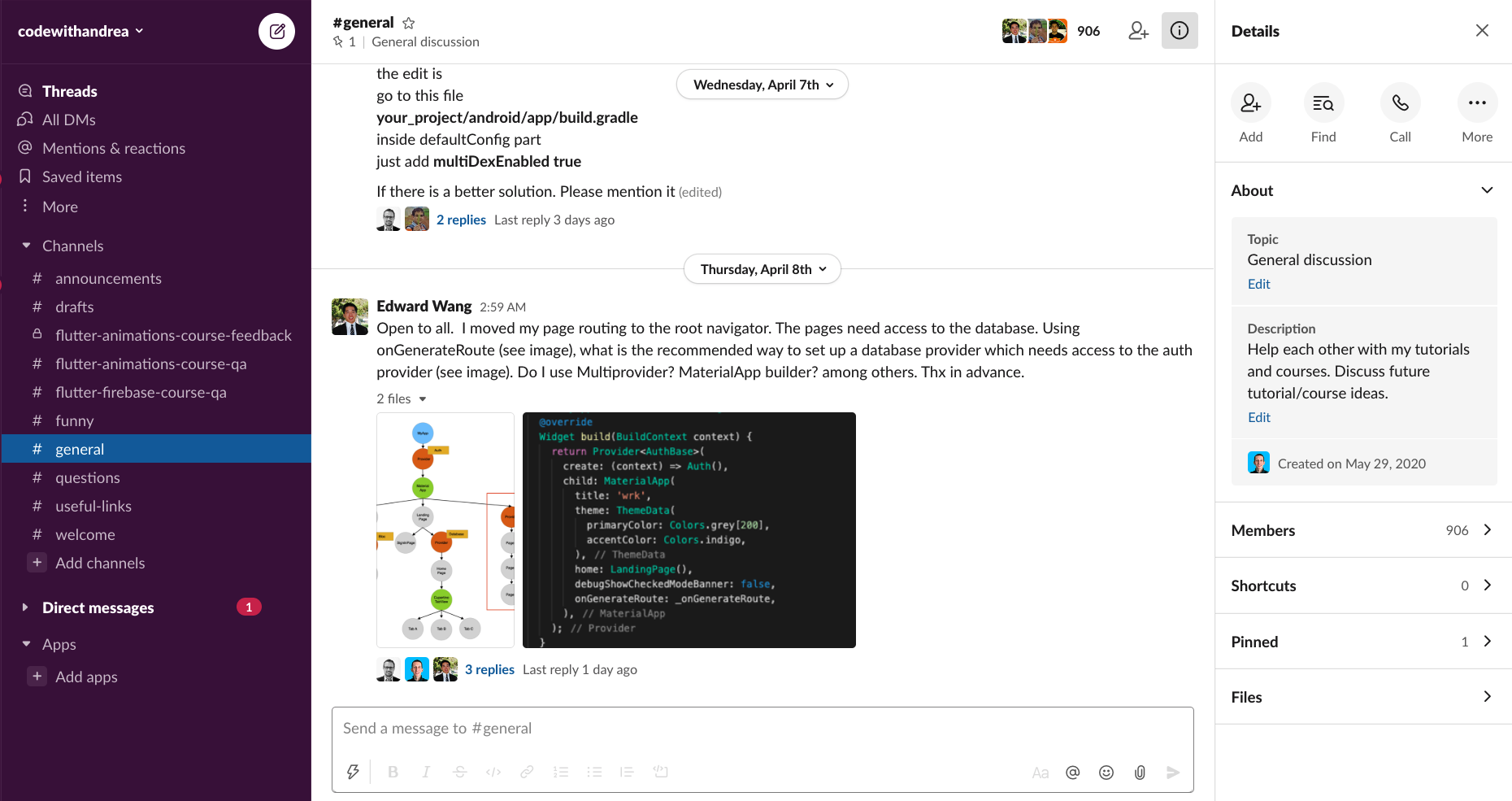 Once you're in, take 5 minutes to get familiar with the community:
Introduce yourself on the #welcome channel, and tell others who you are, where you're from, and why you have chosen this course
Join the right channel where you can ask questions for this course (e.g. #flutter-firebase-course-qa or #flutter-animations-course-qa)
If you have other questions that are not course-related, you can post them on #questions
I can't wait to see you inside!
Andrea